Bat Count StoryWalk® is Ready for Reading and Walking
The newest StoryWalk® has just been installed along the trail on the west side of the Center's grounds. Families can now enjoy reading Bat Count: A Citizen Science Story by Anna Forrester.
A StoryWalk® is a children's book disassembled and placed on sign posts in nature, where children, their adult(s), siblings and friends can walk along a trail and pause to read and talk together about the story.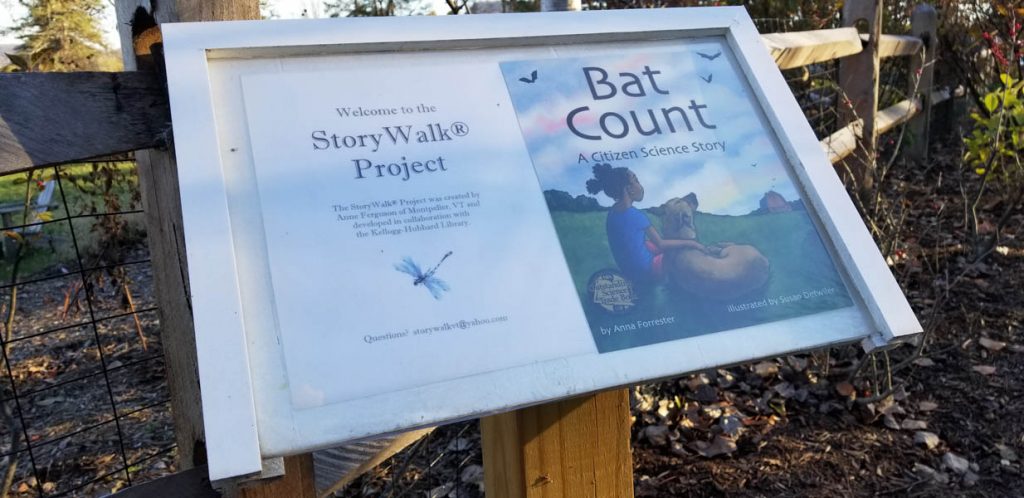 Imagine that a child and her family lie on their backs in the grass on a summer evening to count the bats from a maternity colony in their barn. While they prepare for this night, the little girl learns from her mom why it is important to count bats, as they discuss changes in population numbers and the important ecological niche of bats.
The StoryWalk® Project was created by Anne Ferguson of Montpelier, VT and developed in collaboration with the Vermont Bicycle & Pedestrian Coalition and the Kellogg Hubbard Library.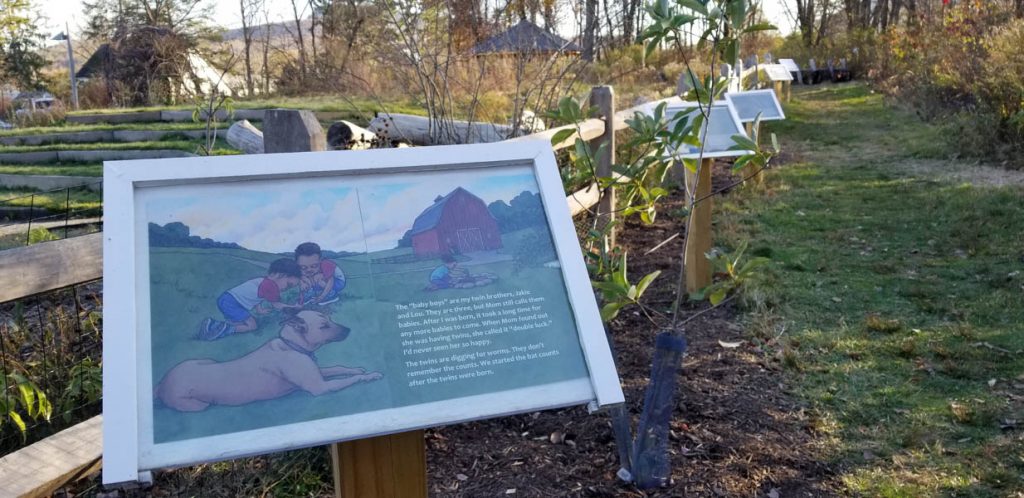 The walk is one of the many ways families can engage with the Hitchcock Center's site to enjoy the natural world. It promotes reading, science, curiosity, and learning together.
Stories on the walk at the Hitchcock Center will change seasonally, so plan to make a visit to the Center's grounds before the end of the year to read Bat Count.
Click here
to return to full list of blog entries. Or chose a specific Blog category below.
Blog categories