Educator Patrick O'Roark Joins Hitchcock Team
November 3, 2014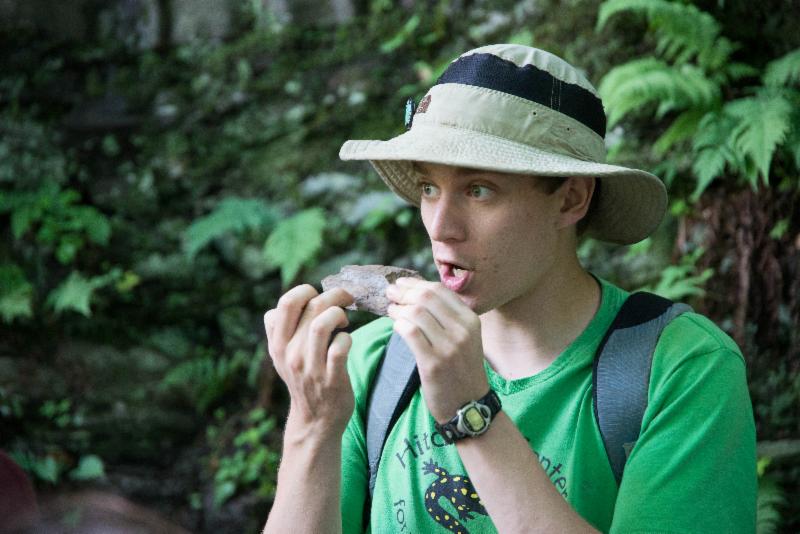 We are happy to announce that Patrick O'Roark is joining the Hitchcock education team this year moving from seasonal to year-round educator leading Homeschool II, field trip and summer camp programs. Patrick has been a part of the Hitchcock Center since the summer of 2012 when he quickly became one of our favorite camp counselors. He joined us this spring to teach school field trips on subjects such as ponding, habitat studies, and insect investigations. We are thrilled that he's back to teach camp again this summer, as well as homeschool in the fall.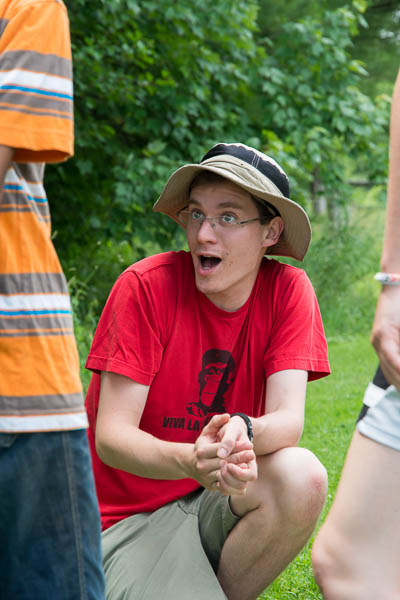 Patrick comes to us following experience educating the public about natural history at various nature centers and zoos. He spent two years at W. Alton Jones, a residential environmental education center in Rhode Island. Last winter he completed a six-month internship at the Vermont Institute of Natural Science, where he learned how to handle birds of prey and deliver programs to the public. Patrick has also held several education positions in zoos, working to educate the public about primates and other animals. He has a B.S. in Captive Wildlife Care and Education from Unity College in Maine.
Patrick is very excited to be teaching a new homeschool class for 9-12 year olds this fall. The program will focus on one of his all-time favorite subjects, herpetology.
Click here
to return to full list of blog entries. Or chose a specific Blog category below.
Blog categories