Energize Northampton!
By Patty O'Donnell
January 7, 2016
The Hitchcock Center is pleased to announce we have been awarded a grant from the Northampton Education Foundation (NEF) Endowment Fund for the 2015-16 academic year to continue our Energy Literacy education program. The program, entitled Energize Northampton! will be offered to all 4th grade classrooms in the four elementary schools in the Northampton School District – Jackson Street School, R.K. Finn Ryan Road School, Leeds Elementary School, and Bridge Street School serving approximately 9 classrooms and 225 students.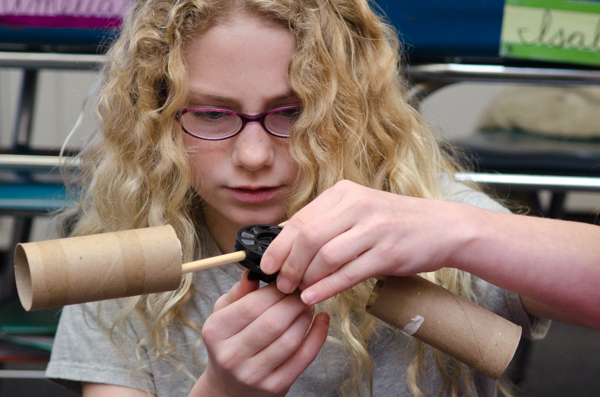 As Massachusetts is poised to adopt a revised version of the Next Generation Science Standards (NGSS), this project will support the Northampton schools in incorporating these new STEM frameworks into the district science curriculum with tangible, relevant, hands-on activities and science materials.
The Hitchcock Center's Energy is Electrifying! Unit lays the groundwork for more in-depth study of energy issues as students' progress through their K-12 education, and prepares them to be energy literate citizens. This curriculum expands on the concepts of energy, electricity and magnetism that are part of the current MA Science Curriculum Frameworks, with a focus on teaching students about Energy as part of a broader Earth System. With this approach, students develop deeper connections between human energy use and impacts on natural systems, and most importantly, a hope that we have the capacity be resilient and innovative in facing the challenges that lie ahead.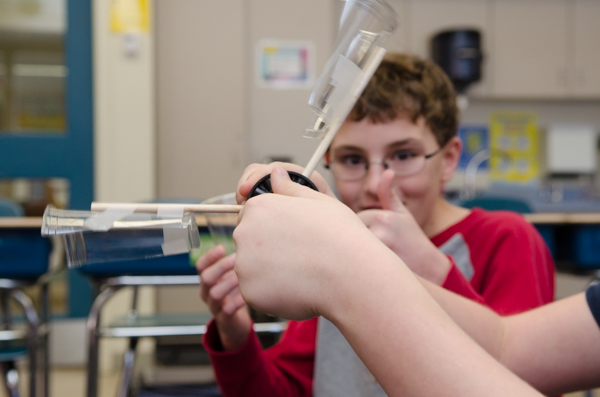 The Energize Northampton! program was adapted from the original unit and the MA frameworks and launched with a 3-hour teacher professional development workshop in December at Jackson Street School by Hitchcock Center educator Patty O'Donnell. The workshop introduced teachers to the curriculum, provisioned them with classroom kits filled with hands-on activities and materials (including solar panels, multi-meters, simple electric motors, wind turbines, and more), and served to demonstrate how the materials can be used in their classrooms.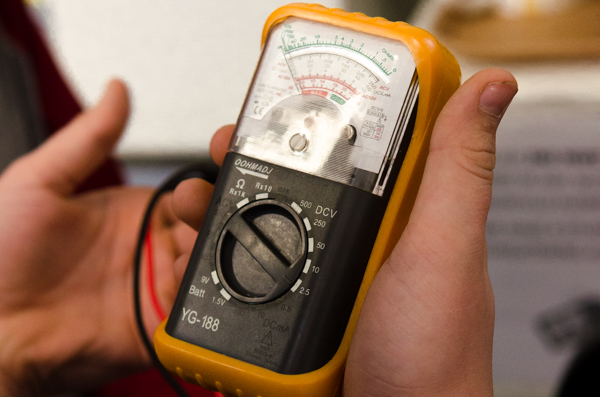 The teacher training is being followed up by 4 classroom visits per teacher to model and expand on the activities introduced during the workshop. Classroom activities include introduction to electromagnets, and electromagnetic induction; electrical power generation and basic steam turbine design; history of energy use, fossil fuel combustion, and associated unwanted outcomes; and renewable energy investigations. New to the kit are Hot Wheels cars and tracks used to demonstrate energy transformations and electro-magnetic induction – have been a big hit with teachers and students!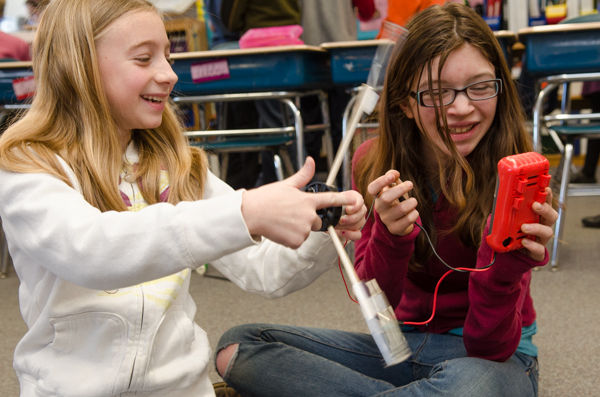 Beyond the generosity of NEF, special thanks also goes to Kathie Bredin a 4th grade teacher at Jackson Street School, who was instrumental in putting this proposal together; Kalynda Pearce, a Hitchcock Center volunteer and doctoral student at the UMASS School of Education, who helped assemble the Energy Kits and assisted with the teacher workshop; and Hitchcock Center Volunteers Marty Norden and Amanda Smith, who helped with kit assembly.
The Energy Literacy Project is an important component of the Hitchcock Center's mission to give our children the knowledge base, the skills, and the inspiration to help us make better choices to live responsibly and sustainably on our planet.
Note: The Massachusetts Department of Elementary and Secondary Education has been in the process of adapting the NGSS to reflect science and engineering education in the Commonwealth, with a strong emphasis on how science and engineering is practiced in the real world, and to support our strong STEM-based economy. These standards are currently in the final phase of review, and expected to be adopted during this academic year. For more info, refer to the MA DESE website.
Patty O'Donnell is an Environmental Educator at the Hitchcock Center. She plans, develops, and teaches curriculum for Hitchcock Center K-8 School Programs, including field trips, classroom presentations, residencies, and professional development for teachers. She is also actively involved with statewide educator networks to assist districts in transitioning to the Revised MA Science & Technology/ Engineering Standards, currently in Draft form.
Click here
to return to full list of blog entries. Or chose a specific Blog category below.
Blog categories