Hitchcock Center Receives Austin Miller Co-op Hero Award
River Valley Co-op selected the Hitchcock Center as the beneficiary of proceeds from its annual Strawberry Ice Cream Social on June 21.
The Center was also the recipient of the Austin Miller Co-op Hero Award, presented by River Valley Co-op at the event. The award strives to recognize those people and organizations that nurture and sustain our co-op and our community. Thank you to @rivervalleycoop for selecting us for this award!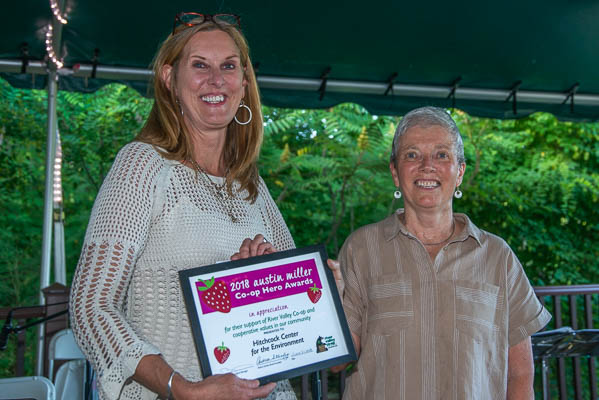 June's Green Stamp recipient at River Valley was also the Hitchcock Center!
Thank you to River Valley Co-op for all you do in our community, for supporting local, and for your support of the Hitchcock Center!
Click here
to return to full list of blog entries. Or chose a specific Blog category below.
Blog categories