Hitchcock Center's Building for the Future Capital Campaign Continues!
By Julie Johnson, Executive Director
Though we have successfully completed the design and construction of our beautiful new living building, we still have work to do.
In just over 6 years, we have raised a phenomenal $6,252,488, an average of a little over $1M per year, through the Center's Building for the Future capital campaign. Our total fundraising goal of $6,777,342 is comprised of two phases – $5,837,342 for Phase One and $940,000 for Phase Two.
Today we have less than $525,000 left to raise—still a chunk of change but a drop in the bucket compared to what we have already raised.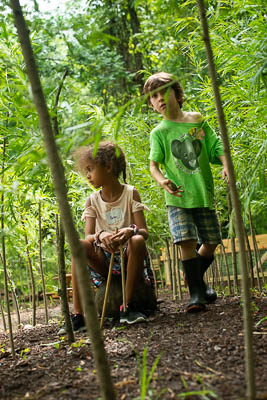 Now in the final campaign stretch, we give thanks to the hundreds of contributors, past and present, who have given to one or both Phases of our Building for the Future campaign. Of special note this past month, the Massachusetts Cultural Facilities Fund and the Stanley Beveridge Family Foundation respectively awarded grants of $75,000 and $35,000 towards Phase Two after previously providing generous grants of $600,000 and $40,000 for Phase One several years ago. Their continued investment is testimony to the strength of the Center's vision to create a building that meets the highest standard of green building in the world and to the power of education in creating a more sustainable future.
Since opening our new building, we have expanded our summer camp programs to serve a third more children and youth, co-launched the Western Massachusetts Youth Climate Summit in partnership with MassAudubon Arcadia, and initiated the new Small Wonders early childhood education project that will actively use our new nature play areas and gardens as a demonstration site to strengthen a children's connection to nature in our communities and schools.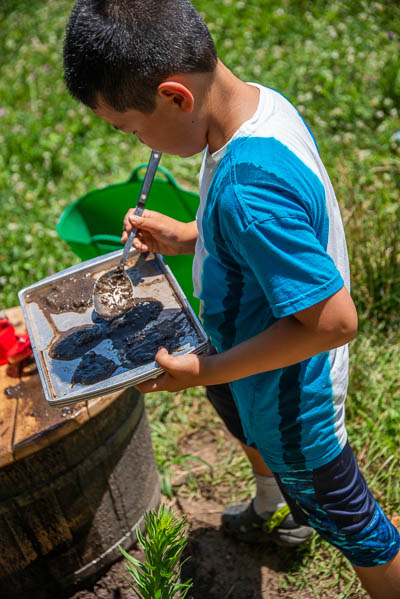 If you haven't visited the Center lately, please do so. Volunteer work groups have installed a new Mud Kitchen outdoor play area, planted over 265 willow trees soon to form tunnels, huts and mazes, and are constructing a dry river rock bed that becomes active during a good rainstorm (which is happening a lot lately!). A new trailhead kiosk has been built. Trail maps and markers are in design. New murals have been added to our composting restrooms and our Visitor Center continues to add new exhibits and equipment. An outdoor teaching pavilion will be constructed in the next year. And the list goes on.
These are just a few examples of how the Hitchcock Center is creating a world-class environmental education center open and accessible to all people. We look forward to the coming year as we seek to secure our final Living Building Challenge certification, complete the installation of of our Nature Play and Learning Places Master Plan, and most importantly successfully conclude our Building for the Future campaign!!!
Click here
to return to full list of blog entries. Or chose a specific Blog category below.
Blog categories