Massachusetts Environmental Educators Gather for The Language of Climate Change
By Colleen Kelley
Every year in March a group of educators from the Hitchcock Center head to Worcester for the Massachusetts Environmental Education Society (MEES) annual conference at Holy Cross College.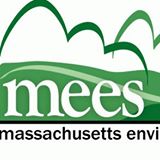 This one-day conference brings together teachers, students, informal educators and professionals from across the state to exchange information, ideas and practices.
The conference began with a much-anticipated and inspiring keynote by David Sobel, faculty member of Antioch University New England and noted author. In a talk entitled, When Climate Change Meets Ecophobia, he elaborated on positive examples of educational approaches that connect children to nature, engage them in constructive activities, and provide the foundations for responsible environmental behavior.
After the keynote, Hitchcock educators dispersed to take a variety of workshops on diverse topics from how to incorporate climate change literacy in to everyday curriculum, to Joanna Macy's work on methods to constructively manage emotions inherently entwined in educating about climate change.
Educators returned to Hitchcock Center motivated to share and to infuse the language of climate change into the planning and development of new sustainability curriculum and programs.
Colleen Kelley is an Education Director at the Hitchcock Center. She provides strategic oversight and direction of the Center's comprehensive environmental education programs. She stays up-to-date with the best practices of environmental education and provides professional development to formal and informal educators in the field. Colleen also directs the Center's internship program.
Click here
to return to full list of blog entries. Or chose a specific Blog category below.
Blog categories