New "This Land is Our Land" Lyrics
By Katie Koerten
A few families were requesting the rewritten lyrics to "This Land is Your Land" that the Young Naturalists wrote last week during Session 2. For those of you that attended our camp share on Friday afternoon you know it was very sweet, and very accurate summary of what we did at camp! Here are the words, written by the campers and their counselors, Ashlyn and Hannah:
This Land is Our Land
by the Young Naturalists
At the farmer's market
We buy potatoes
We buy asparagus
And fresh tomatoes
The food is grown here
Right in the Valley
This food was grown for you and me
This land is your land
This land is my land
From California
To the New York Island
From the Redwood forests
To the Gulf Stream waters
This land was made for you and me
The Connecticut River
Flows through the Valley
And it brings water
to you and me
We can go boating
We can go swimming
This river flows for you and me
The Quabbin Reservoir
is 18 miles
of drinking water
for the city of Boston
They were four towns there
a very long time ago
The reservoir is here for you and me
At the Hitchcock Center
We come to summer camp
To learn about nature
And play outside
We go out hiking
And in the sprinkler
The Hitchcock Center is for you and me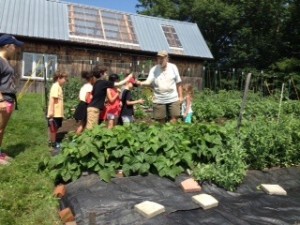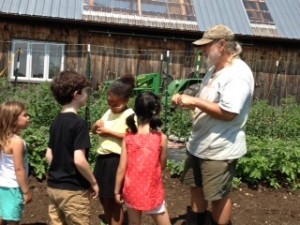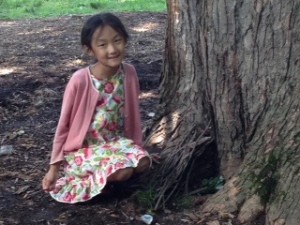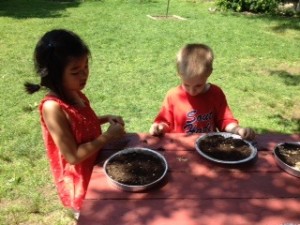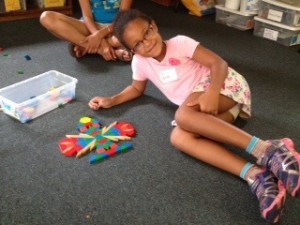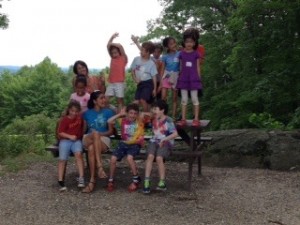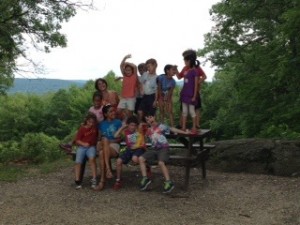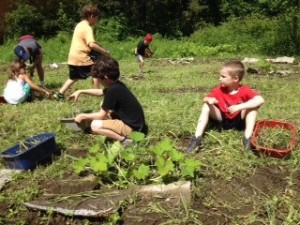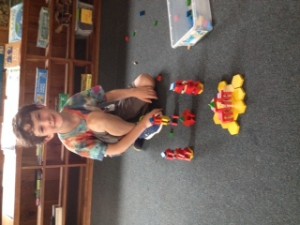 Click here
to return to full list of blog entries. Or chose a specific Blog category below.
Blog categories