Third Annual Battle of the Botanicals Raises over $34,000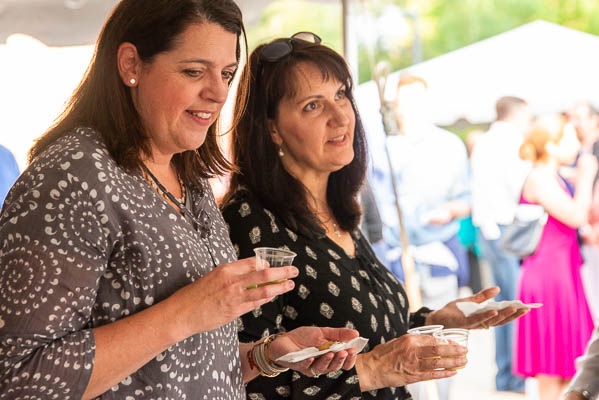 More than 350 people joined the Hitchcock Center on June 7th for our third annual evening of fun, food, and friendly competition in support of environmental education.
11 of our region's top restaurants presented unique botanical cocktails and delicious appetizers at 9 different tasting stations, two of which featured mocktails (Minim Juicery | Iconica Social Club) and other non-alcoholic treats (Esselon Cafe & Coffee Roasting) for the first time.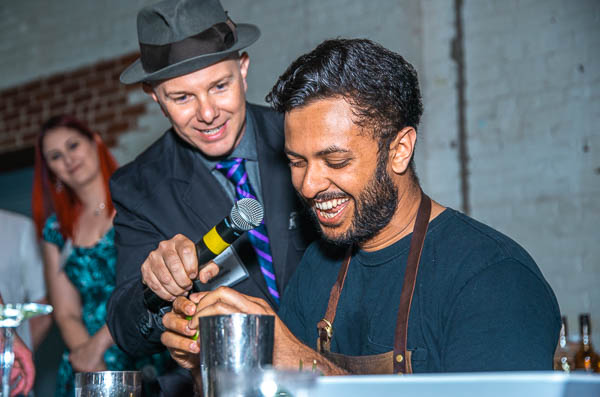 Audience votes determined 30Boltwood, Bistro 63, and Johnny's Tavern to be our evening's top three, heralded to the competition stage by the wonderful Joan Holliday, and judged by our dynamic trio of Monte Belmonte, Michael Kusek, and Jordana Starr.  Our top three competitors were tasked with making a daiquiri using the mystery ingredient of SOMETHING, and RJ of Bistro 63 was crowned the winner, earning the second victory for their team in as many years.
Thank you to our other talented restaurant teams — Amherst Coffee with Tart Baking Co., Galaxy, Homestead., and Hope & Olive with Magpie Pizzeria — and to the 32 businesses who sponsored the event and donated to our raffle prize packages, most especially our Presenting Sponsors, PeoplesBank and River Valley Co-op.
Together, Battle of the Botanicals brought in over $34,000 for the Hitchcock Center!  You can see all of the delightful recipes from this year's event, download the event program, and check out this year's photos on our Battle page.
See you next year!
Click here
to return to full list of blog entries. Or chose a specific Blog category below.
Blog categories