Western MA Youth Climate Summit Inspires
December 15, 2017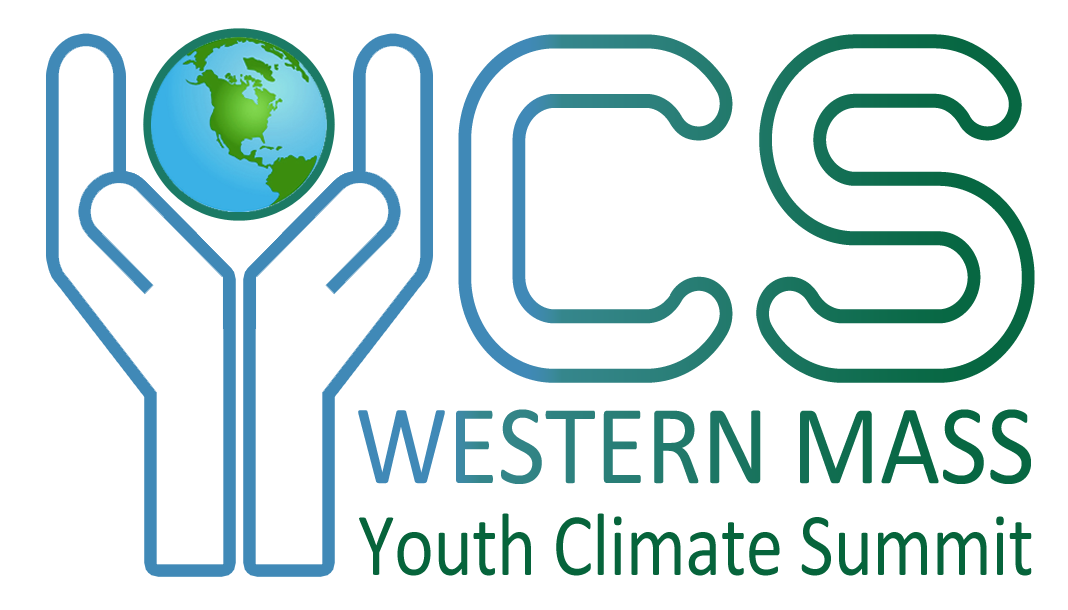 Forty local high school students engaged in the first Western Massachusetts Youth Climate Summit on November 17, 2017, bringing them closer to a range of local, state, and world-wide solutions and ideas to address climate change problems, to empower each of them to begin working at their own schools.
Organized through a new partnership between the Hitchcock Center for the Environment and Mass Audubon's Arcadia Wildlife Sanctuary, the day's events were informed by a working committee of teachers from the participating high schools, Hampshire and College faculty, as well as Student "Summiteers" from Hampshire and Smith Colleges, including Hitchcock Center intern Rhys McGovern, a third year student at Hampshire.
Timing was perfect for student participants from Amherst Regional, Hampshire Regional, Holyoke, and Northampton High Schools who joined a Skype call to the COP23 UN Climate Conference in Bonn, Germany where Hampshire graduate Dineen O'Rourke and Smith alum Andrea Schmid shared their experiences leading a US citizen delegation. Dineen and Andrea shared actions that had been taken during the meeting – specifically an empowering walk/sing out on a panel of US energy companies – and their experience representing their country on the world stage with inspiration fueled from the successful Keystone XL pipeline protests in Massachusetts.
I just wanted to thank you for inviting me to that climate summit! I really, really enjoyed it. I was blown away by the opportunity to talk to the organizers in Germany, especially as they're right in the middle of this direct action on a world stage. Insanely cool. It was also so amazing to see a building that actually had all of the features we were just talking about in our sustainable city planning project!! Proof right in our valley that it can work. Thank you again, I had a great time!
– Youth Climate Summit Participant
Speakers for the day included State Representative Solomon Goldstein-Rose offering tips for persuasive and convincing speaking and on the legislative process in Massachusetts pertaining to energy legislation. Ezra Markowitz, Assistant Professor of Environmental Decision-Making at UMass Amherst in the Department of Environmental Conservation, talked to the students about habit change with simple action steps that anyone can take to begin a more sustainable approach to daily life and decision-making.
In the afternoon, students gathered in a Climate Café, facilitated by Summiteers – students in the Smith Sustainability Program – to develop ideas, guided by a framework of listening and idea generating roles, to take back to their schools. Summiteers from both Hampshire and Smith Colleges will remain in contact with the students over the next year to encourage progress on these goals.
Students visited the Hitchcock Center for a building tour, learning about building systems and biomimicry in green design. At Mass Audubon's Arcadia Sanctuary, students learned about natural landscapes as climate solutions.
In 2018, the organizing committee is planning a two-day event with up to 10 schools. If your school is interested in participating, please contact Colleen Kelley at the Hitchcock Center or Brittany Gutermuth at Mass Audubon's Arcadia Sanctuary.
Read more on the Youth Climate Summit from the Daily Hampshire Gazette.
Click here
to return to full list of blog entries. Or chose a specific Blog category below.
Blog categories