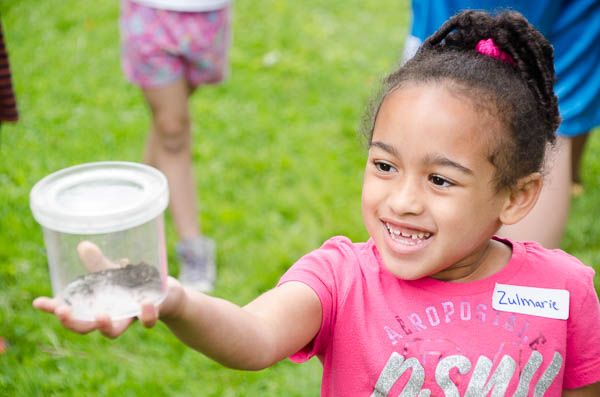 Insect Investigations
Grade levels: PreK, K, 1, 2, 3, 4
Cost: $225 per classroom
Duration: 2 hours
---
What makes an animal an insect? What role do insects play in our world and how are they important to people?  Students will learn about the science of entomology through a live insect lab, and will collect insects, and their non-insect relatives, in various habitats on our trails. Through these activities, we will learn about the adaptations, life cycles and ecology of one of the most successful groups of animals on earth.
Download Massachusetts Curriculum Standards for this program.
Program categories
Life Science
Would you like to request this field trip?
Fill out our field trip booking request form to schedule your program today! You can also check out our field trip calendar in advance to view dates that have already been booked.
Click here to return to full list of field trip programs or click on a grade level or program category above to look for something more specific.
Questions? Please email Dan for more information.