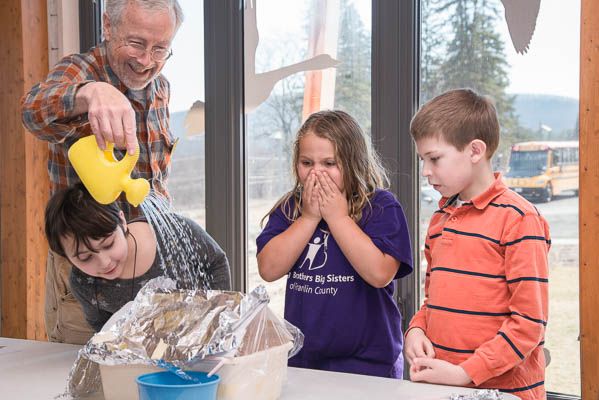 Engineering Design: Modeling Solutions to Real World Problems
Grade levels: 3, 4, 5, 6, 7
Cost: $225 per classroom
Duration: 2 hours
---
The Hitchcock Center's Living Building is an exciting teaching tool for sustainability.
Our building demonstrates how natural systems can inform how we design and build for a healthy planet. The first hour of the field trip is an exploration of the building's water, waste and energy systems. It is modified to meet the needs of students in Grades 3-8.
In the second hour of the field trip, students participate in a design challenge to solve a human problem. Choose an Engineering and Design Challenge appropriate for your students from the menu below. The STE standards are also given for each challenge:
Please note: This is an indoor field trip and can take place year round.
Download Massachusetts Curriculum Standards for this program.
Program categories
Earth and Space Sciences, Life Science, Physical Science, Technology/Engineering
Would you like to request this field trip?
Fill out our field trip booking request form to schedule your program today! You can also check out our field trip calendar in advance to view dates that have already been booked.
Click here to return to full list of field trip programs or click on a grade level or program category above to look for something more specific.
Questions? Please email Dan for more information.