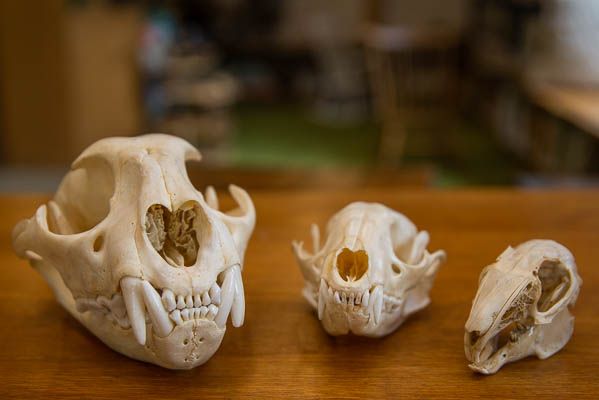 Animal Adaptations for the Winter
Grade levels: 3, 4, 5
Cost: $225 per classroom
Duration: 2 hours
---
All animals, whether they are herbivores, carnivores, or omnivores, must find enough food to survive the winter. Using the Hitchcock Center's skull and mounted animal collection, we will study the characteristics and adaptations of local animals. Outdoors, we will look for signs of animal activity and learn about their habits. Snowshoes may be used in winter. Group size: Up to 25 students. We can provide snowshoes for students and 2 adults.
Download Massachusetts Curriculum Standards for this program.
Program categories
Life Science
Would you like to request this field trip?
Fill out our field trip booking request form to schedule your program today! You can also check out our field trip calendar in advance to view dates that have already been booked.
Click here to return to full list of field trip programs or click on a grade level or program category above to look for something more specific.
Questions? Please email Dan for more information.