Pre-Elementary: Ages 3–5 or Grade Pre-K (In-person)
We continue to find flexible and adaptive new ways to meet the needs of children and families. Our emphasis is on providing inquiry-based environmental and outdoor education programs for small groups.  Our programs, as always, are focused on learning from nature, but we are placing a heightened focus on meeting the need children have for unstructured time with their peers. It is essential to children's social-emotional development and general sense of well-being to be able to play and be free outside with each other!  
Winter programs will be mostly outdoors with short portions indoors, to allow for warm ups and a longer duration program.  While inside everyone will be required to be masked.  We will attempt to limit indoor eating to more extreme weather but if we do eat inside everyone will be socially distanced by at least 6 feet. 
Programs may also be viewed in a calendar.
A note about registration: Many of our programs fill quickly, so we highly recommend registering on the waiting list. We go to this list first if a space opens up. And by adding your name, you can help us better plan for the programs that are in high demand.
Nature Discovery Preschool Series- Beanstalks to Butterflies: How things change in nature.
Colleen Kelley
Ages 3-5 (Adult required to attend with child)
Fridays, March 25 – June 17 ( no programs April 15, 22, May 13)
Morning session: 9:30am-11:30 am *full – waitlist only
Afternoon session: 1:00pm-3:00pm *full – waitlist only
Fee per child: Tier A-$361 | Tier B-$289 | Tier C-$217  | Tier D-$145
Limited to 7 families. Limit of 2 children per adult.
Please note: This ten-week series will take place outdoors unless there is extreme weather. 
Metamorphosis and how things change in nature is the theme for this popular program. Children will compare their own lives, from newborn to preschooler, with the life cycles of other living things. Through live animal and plant observations, stories, songs, movement, imagery and crafts, children will learn about how and why changes happen. Start your metamorphosis now! An adult must attend with the child to develop a sense of wonder together.
Nightwings: A Storytelling Event for Families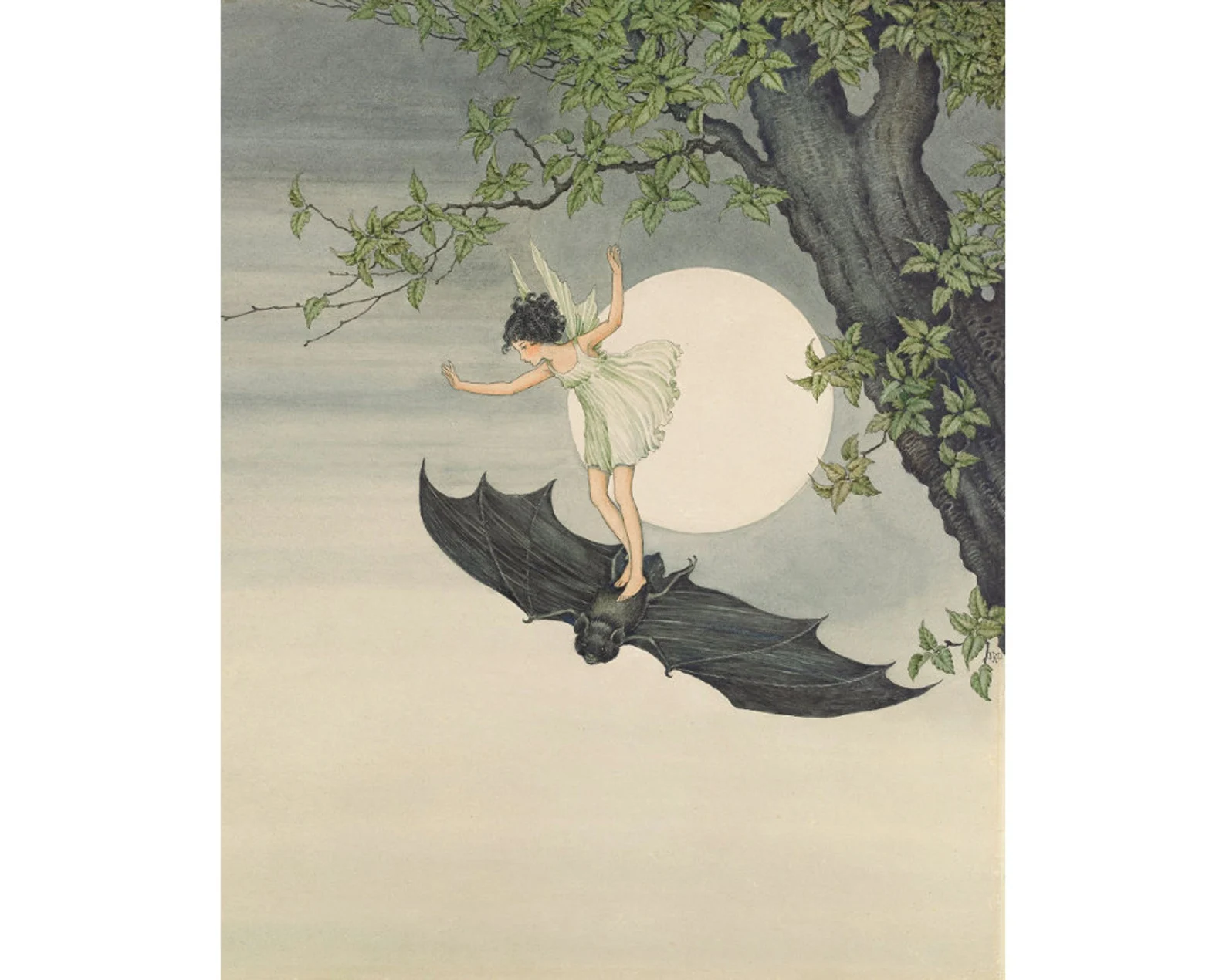 Saturday, May 21 6:00pm-7:00pm
Space is limited
Join us for a special evening of bat magic! We will gather round the campfire at the Hitchcock Center as storyteller Katie McEachen tells her original story, Nightwings, about the adventures of a magical bat. We will also make a bat craft to take home and sing a bat song. Bring a blanket or chair and snacks if you wish. While Nightwings is appropriate for all ages, it is especially suited to children ages 4-7.
Katie McEachen is an early childhood specialist, herbalist, storyteller, parent ally, and creator of the Wonderwild. The Wonderwild is a place of enchantment and connection; home of fantastical stories, tea parties, workshops, and adventures. She has over a decade of experience directing nature-based programs and preschools, and she loves supporting families and educators while they do the hard work of raising/teaching children. Most of all she loves facilitating experiences of connection and belonging for people of all ages.
COVID-19 Safety
Read our complete COVID-19 Program Participant Guidelines.
Our programs are designed to be fun and engaging and above all safe. The COVID-19 program guidelines are designed to help protect everyone as we meet the strict health and safety requirements of the CDC and our state. Please take the time to read the information thoroughly. If you feel that you or your child(ren) cannot follow these guidelines, we ask that you wait until these restrictions have been lifted to join one of our programs or events. We may change our guidelines to reflect new guidance from CDC and Massachusetts.
Fees
Given this time of financial hardship for our community and our organization, we are offering a new sliding scale fee structure aimed to provide greater flexibility in choosing a price that is right for you and your family.
Tier A: The fee is set 25% higher than what it costs to run the program and helps to support those who cannot afford the full cost of the program.
Tier B: The fee is set to cover 100% of the program costs.
Tier C: The fee is set at 25% less than what it costs to run the program.
Tier D: This fee is set at 50% less than what it costs to run the program. This option is available for EBT, WIC, and Connector Care Card to Culture participants, that is, households receiving benefits through the Massachusetts Department of Transitional Assistance and the Massachusetts Health Connector